Years of Thinking in Common II - 2017
Exhibited in Through the Things We Make at Göteborgs Konsthall 2017, curated by Åsa Norberg and Jennie Sundén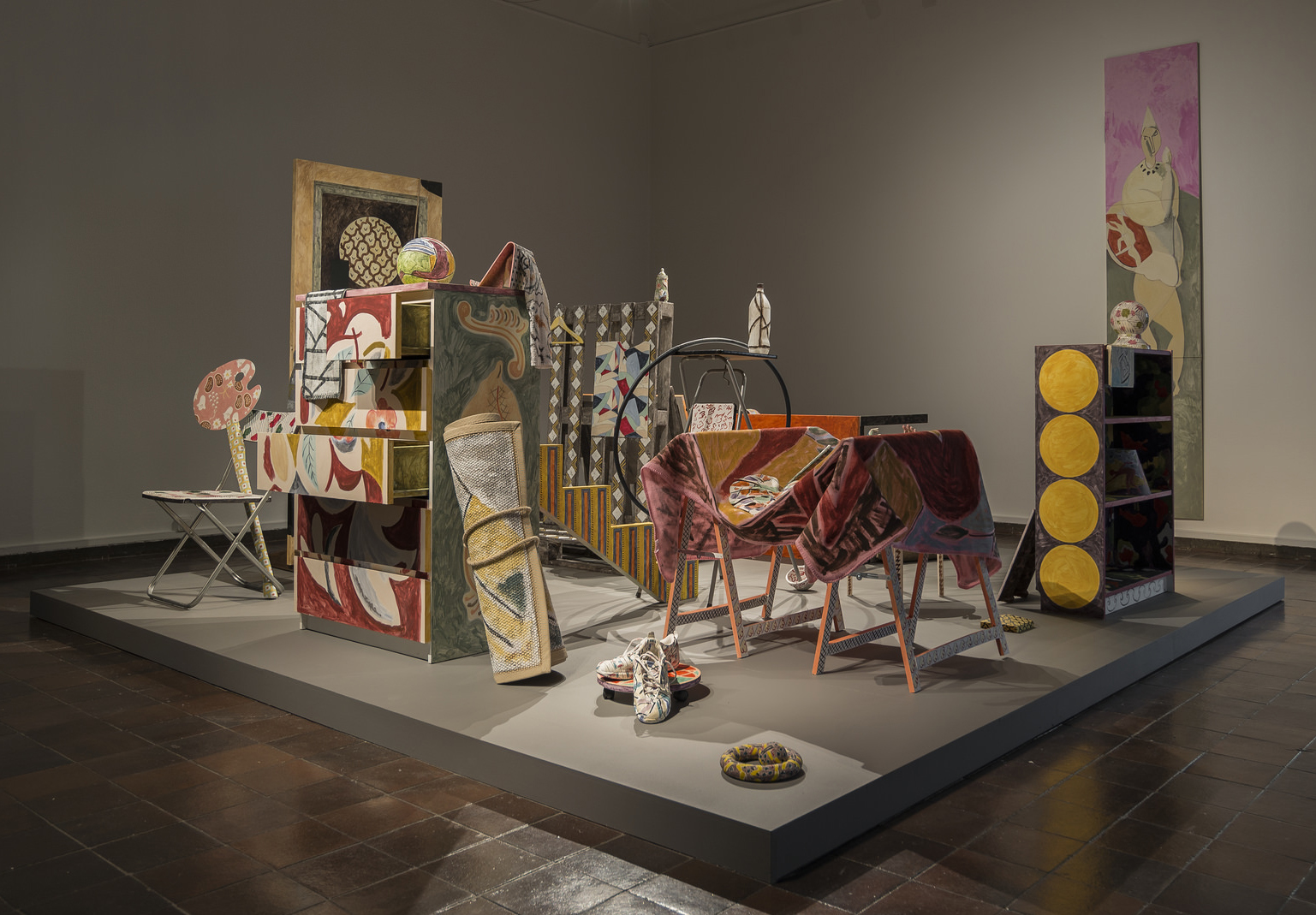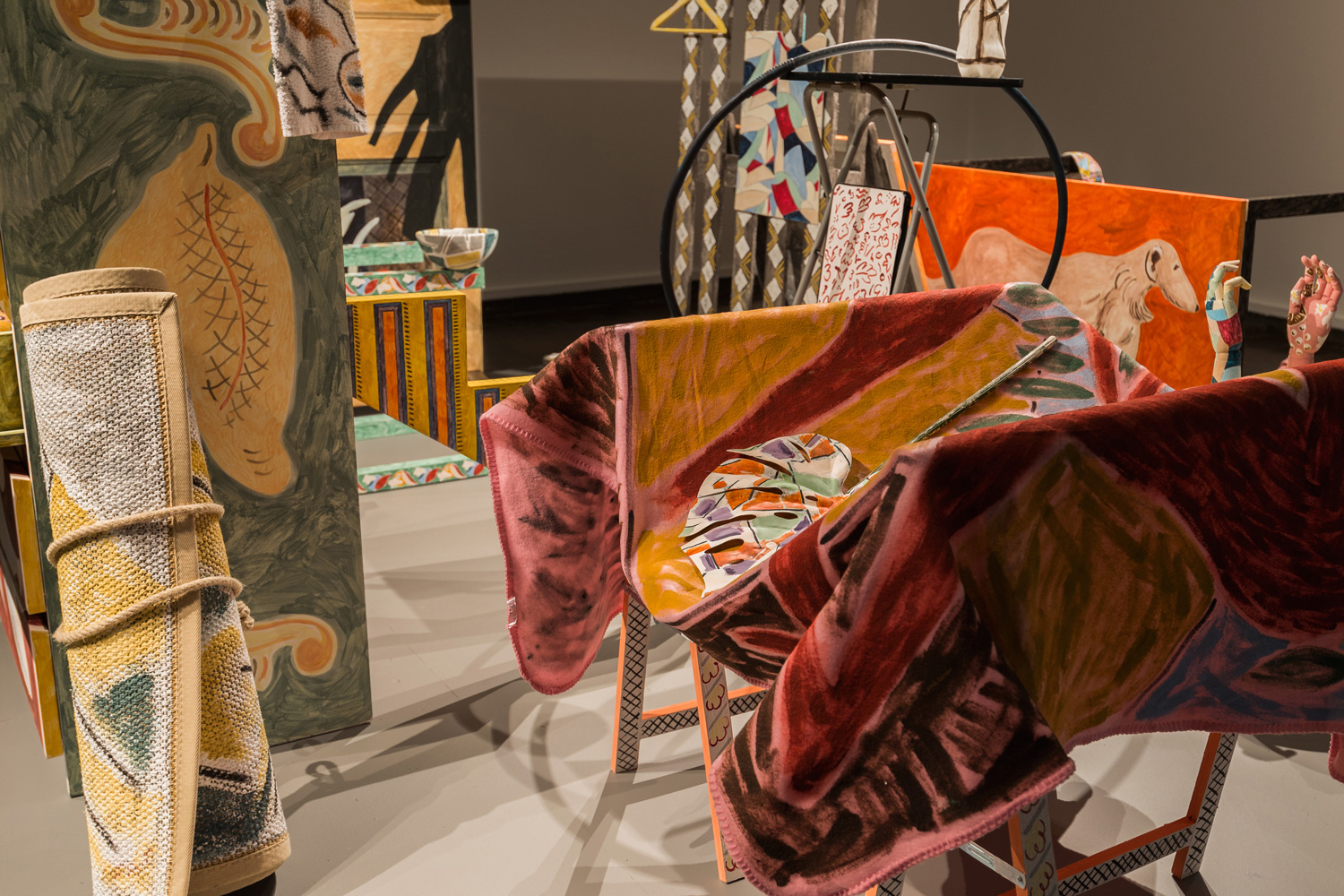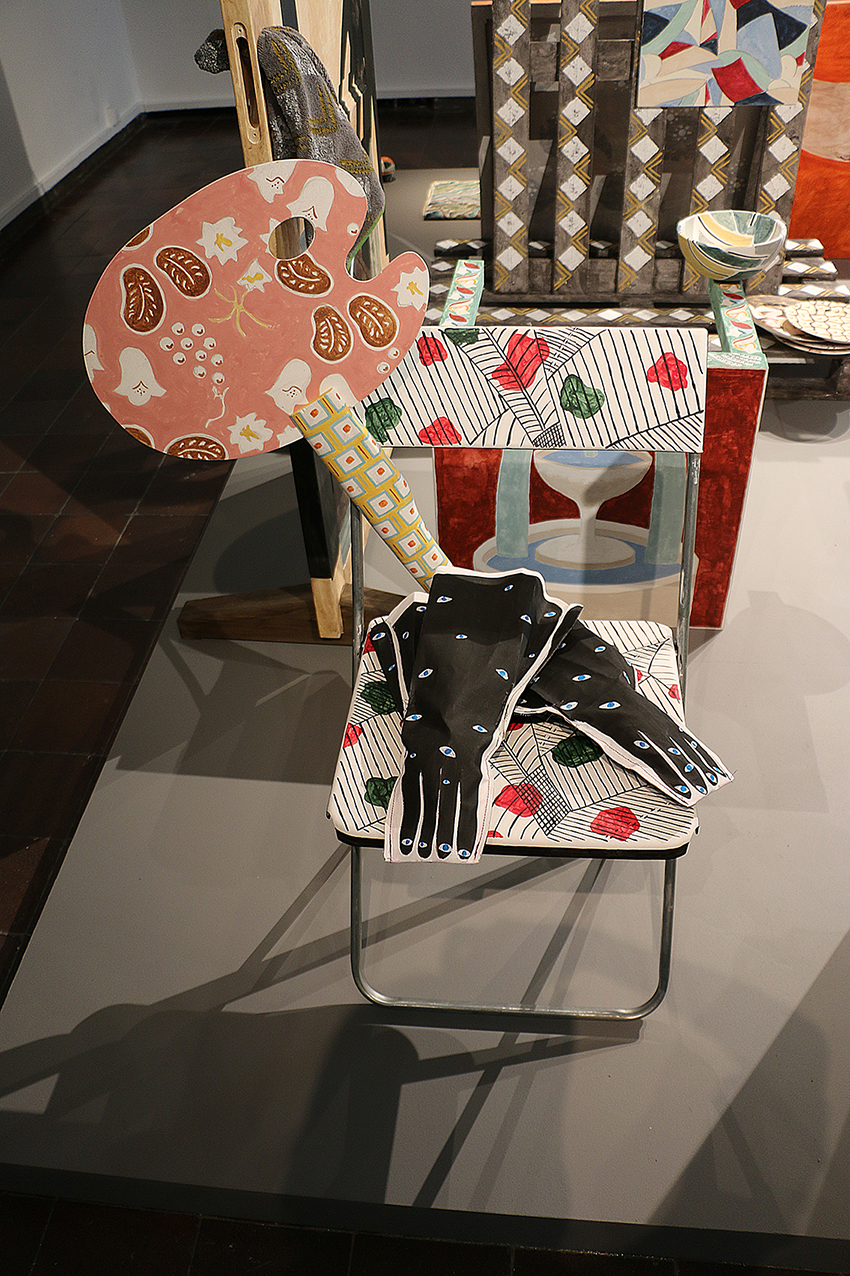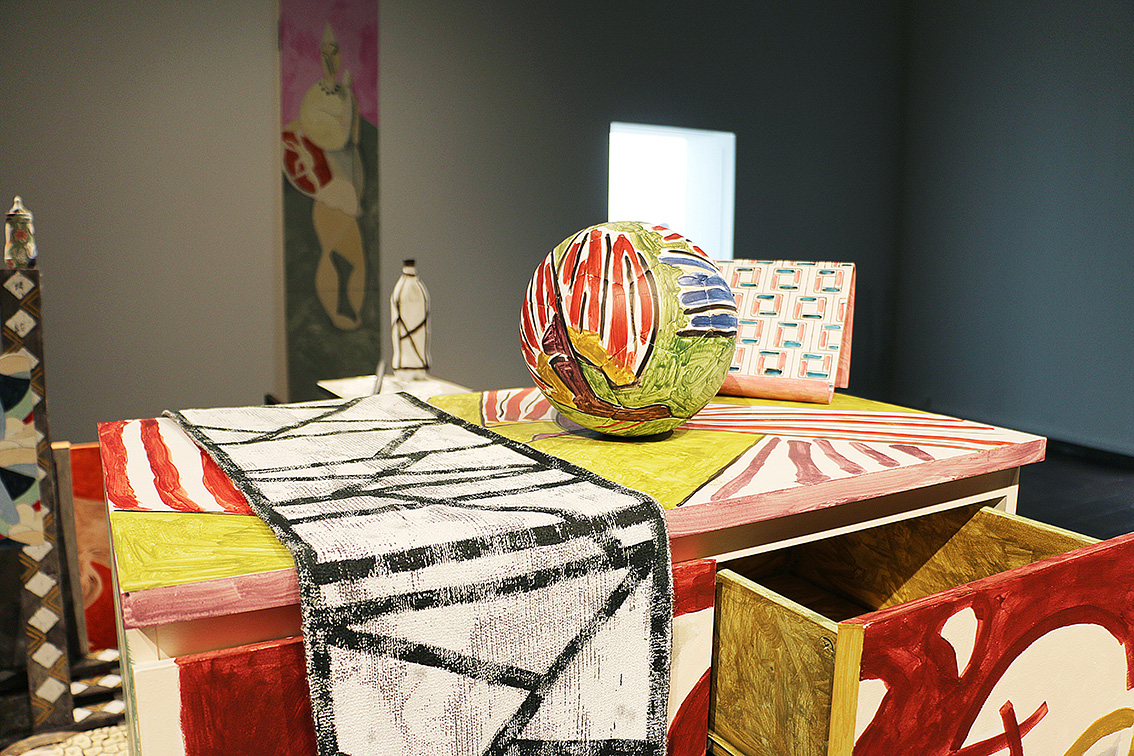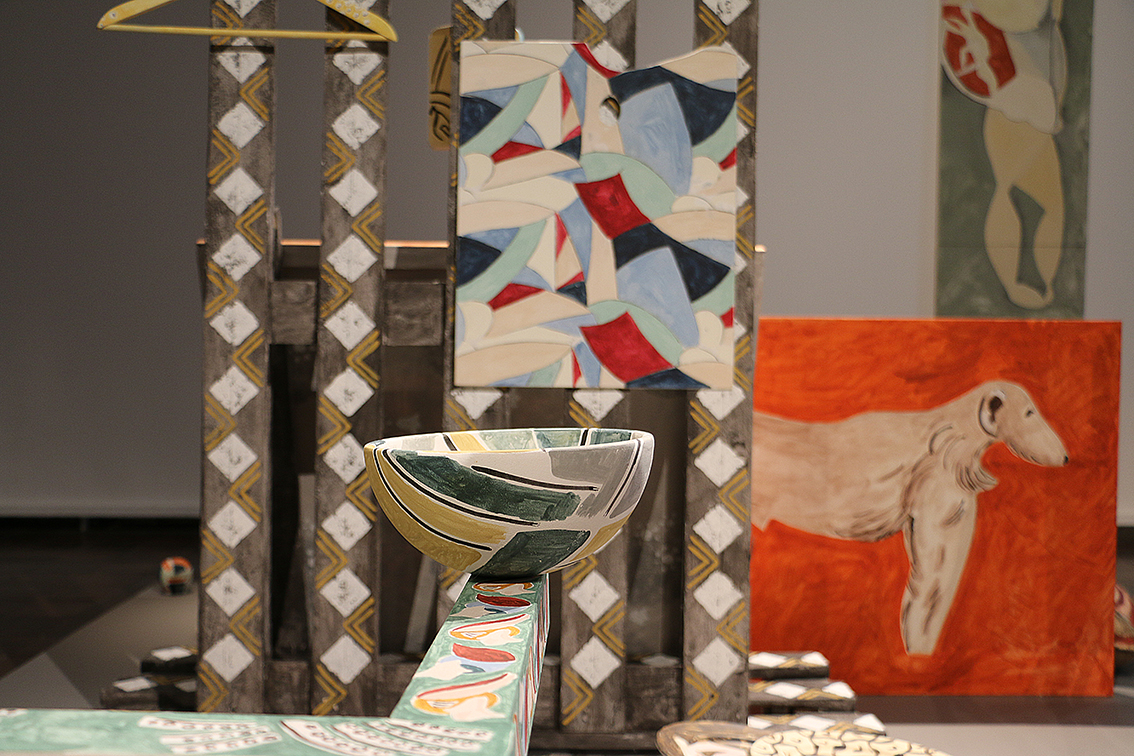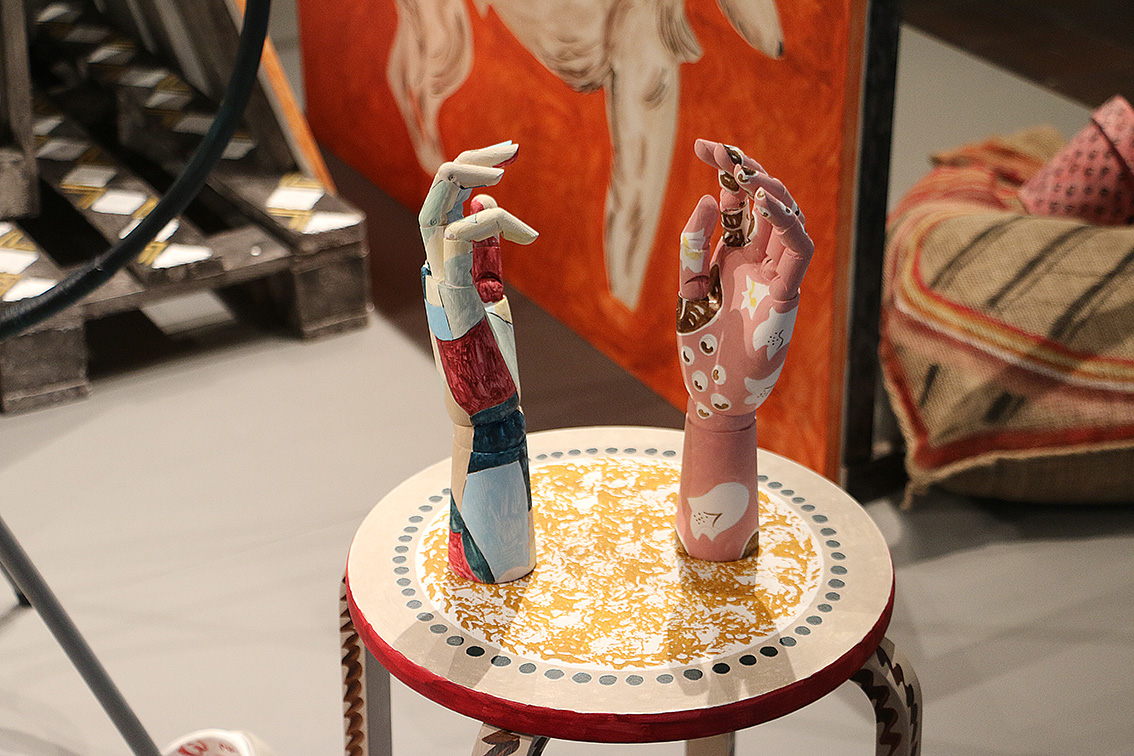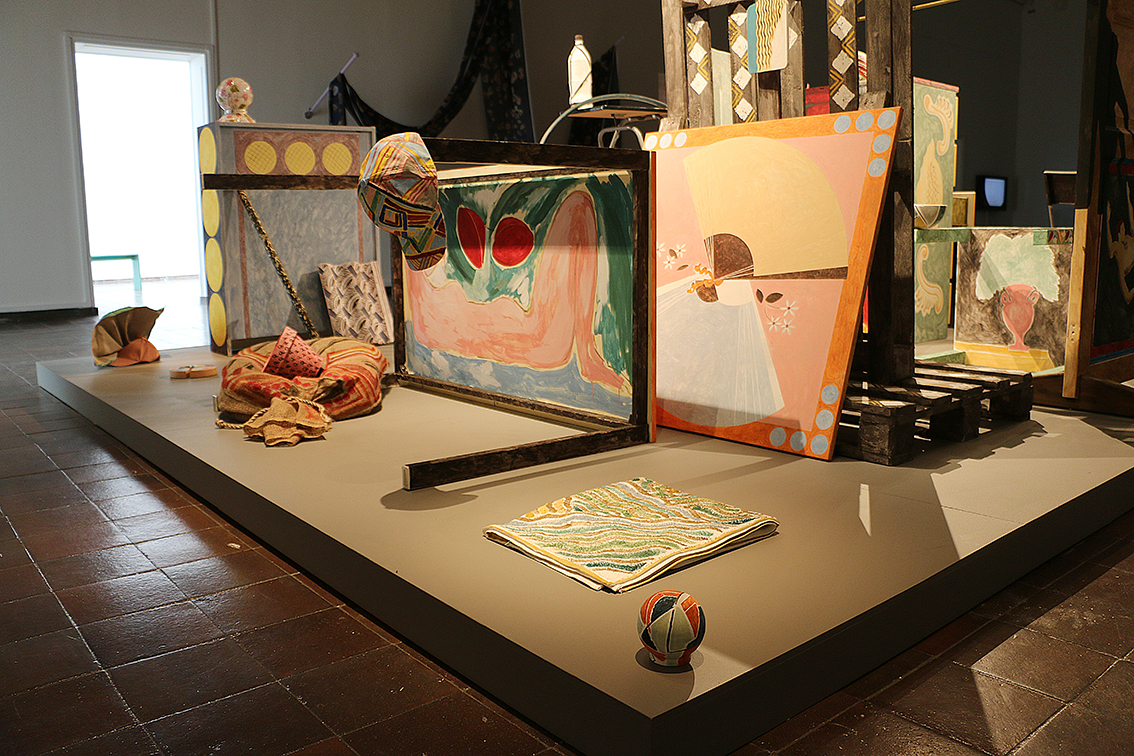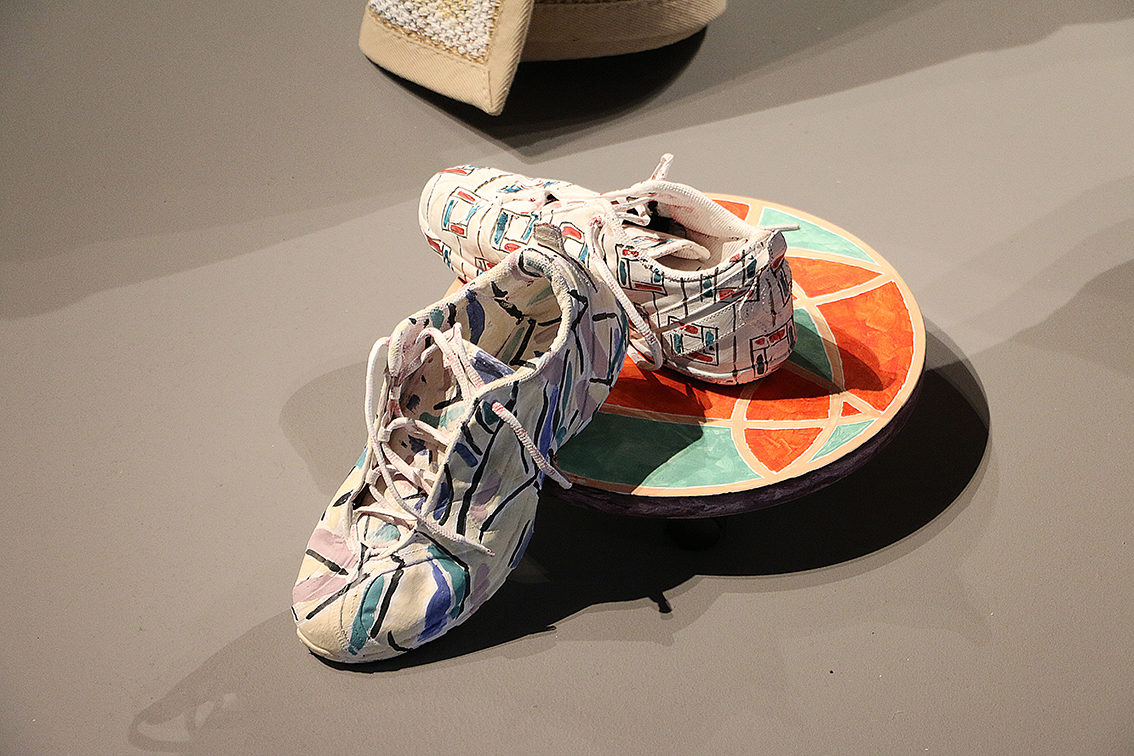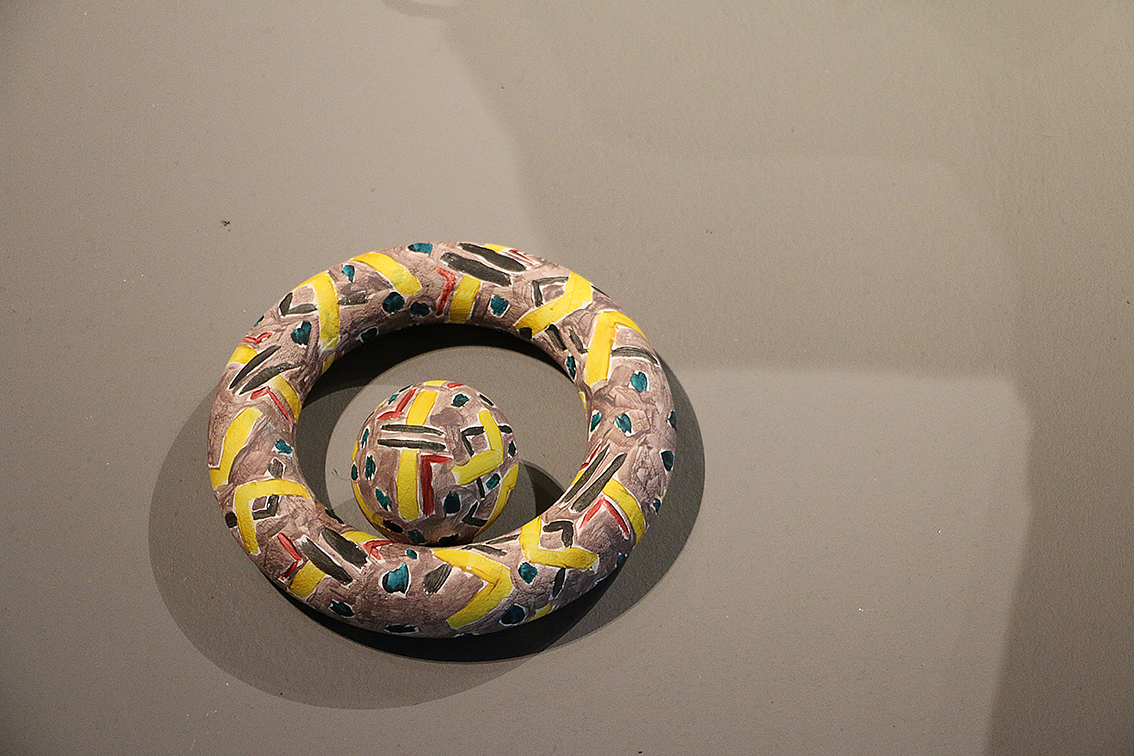 The painting installation Years of thinking in Common (2012-2017) seeks to generate a dialogue with the Bloomsbury Group's social and political outlook, lifestyle and aesthetic ideals.The work comprises a sculpture group consisting of furniture, utensils and other everyday objects taken from the private homes, studio and exhibition activities of Norberg and Sundén, combined with newly-bought prefabricated and mass-produced objects from two major retailers of furniture and building supplies. It includes a bookshelf from their shared studio that has also served as a preview bar in the Hit art space, which they operate together; a desk that has been used as a projection screen for video works at Hit; a chest from home; and elements from previous installations. Each separate part is decorated with patterns and motifs from Charleston or the Omega Workshops range. In Years of Thinking in Common, the objects and furniture, which come from both the private and public domain, have been assembled into new compositions to explore the relationship between art and crafts, and between rooms for everyday life and work, and to highlight the importance of collective efforts and common thinking.
Image 3: Gloves by Pia Mauno - Through the Things We See
Image 1-3: Fredrik Åkum