Repeat and reverse - 2009
Exhibited in Rummaging at Bonniers Konsthall, curated by Camilla Larsson.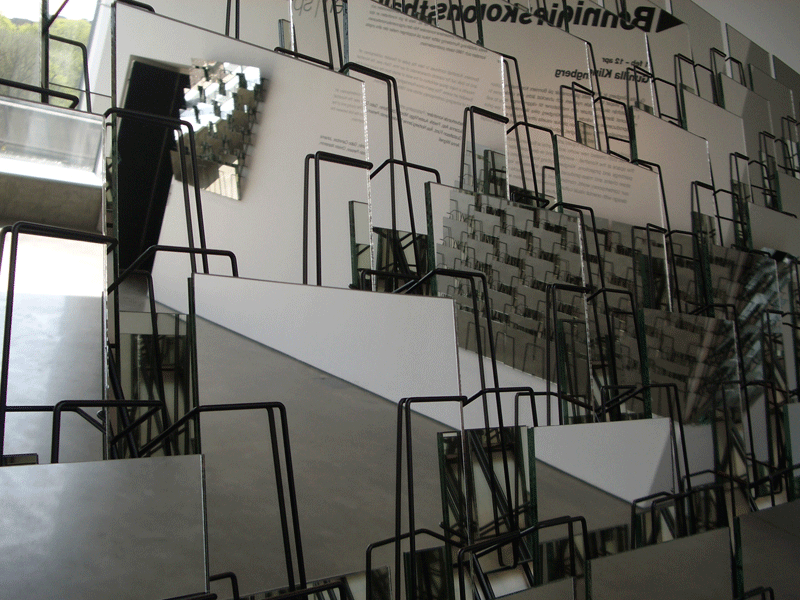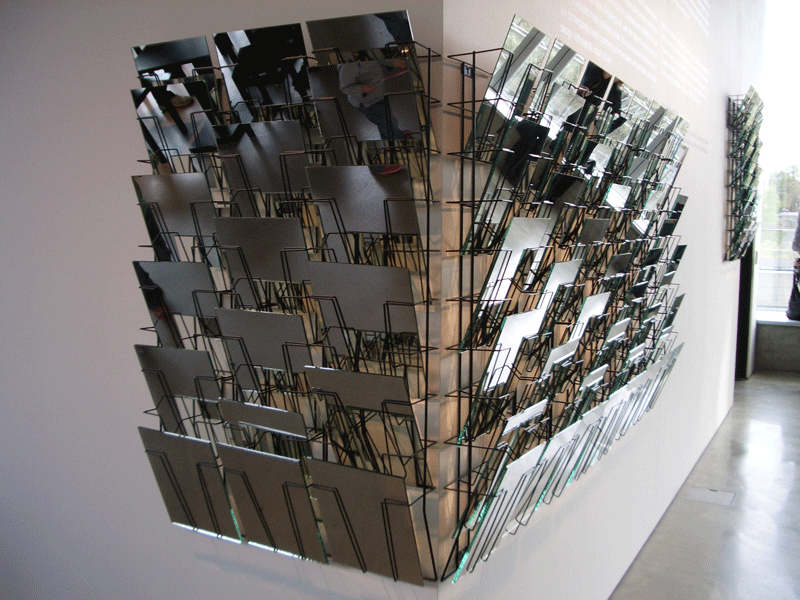 Repeat and Reverse is made out of mirror glass and wall racks placed in the foyer of a konsthall founded by one of the biggest publishing houses in Sweden. The installation refers the public work Repeat and Reverse by Josef Albers.